"Stop making such a fuss.  It's not like it's a federal offense."  You may have heard that in the past,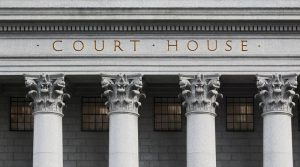 understanding it relates to making a bigger deal of something than it deserves.  But after a recent report by WSOCTV in Charlotte, it's now reasonable to ask, "Is domestic violence in Durham a Federal offense?"
That's true because Andrew Murray, the US Attorney in the Western District of North Carolina, has purportedly expressed interest in reviewing domestic violence cases relative to violations of the United States Code (U.S.C.)
Will that be the case in Durham County too, which is considered the "middle district" of the United States federal court system in North Carolina?