Campus Police
Campus Police - Criminal Charges in College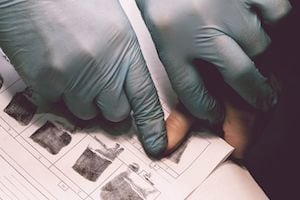 The academic year has now begun at Duke University, Chapel Hill, and NC State. For criminal defense lawyers in Durham, that means an influx of criminal charges for matters both on and off campus.
That is to be expected during the first few weeks of the fall semester. Worried parents call our law office about felony or misdemeanor charges.
If you've found yourself in that unenviable position, give us a ring. We want to help get you and your college-aged child through this difficult time.
Good kids sometimes make bad mistakes
Our job as criminal lawyers does not involve passing judgment. We're not here to criticize you or your loved one.
"We do not first determine whether your child is a good person or worthy of legal representation. We understand few parents raised their children to break the law."

– Cole Williams, Durham Criminal Defense Lawyer
It's OK if you're a bit freaked out over criminal charges. Worrying about the adverse effects of even an accusation is entirely normal.
That's true for both minor misdemeanors and serious felonies.
It doesn't matter if your child received a citation for a Fake ID or felony possession of cocaine. We understand how disconcerting that can be for parents.
In many, if not most instances it's the parent who first calls our law firm.
That too is OK, although eventually we're likely going to want to talk to your child about what happened.
Unfortunately, college kids do not always listen to the advice of their parents. It's somewhat rare to have them call us directly, seeking legal representation.
In fact, it's common that the student does not fully comprehend the possible long-term consequences of a conviction.
From the outset, it's important to understand:
A criminal charge is not the same as a criminal conviction
Being accused of a criminal offense does not always mean your student is guilty or did anything illegal
Citations for infractions, misdemeanors, and even felony arrests do not automatically end a college career or result in expulsion
Parents and students like normally ask, "Can I get my charges dismissed?"
They're also interested in obtaining an expunction or having the arrest record expunged from the record.
Without question, those are our goals as well.
As defense lawyers, we work very hard to limit if not eliminate the negative consequences of a criminal charge.
No defense attorney can promise the end result. That's not how the system works.
At the same time, we make it clear that our goal to obtain a dismissal, assuming that is possible.
We will explain your legal options, which necessarily includes a discussion about the best case and worst-case scenarios.
"Reading Up" online often does little more than add to your anxiety. Frankly, there is a lot of inaccurate information online.
Rather than spend much more time Googling, "Lawyers Near Me," it makes sense to pick up the phone and speak with an experienced attorney.
We'll sit down with you and explain your legal options and those of your child.
Truths regarding Criminal Charges in College
It's pretty common for students to wait to break the bad news. It can be hard telling your mom or dad you've been arrested or accused of breaking the law.
College students tend to minimize their level of involvement or criminal culpability. That may include not disclosing important facts or background materials. Part of learning from a mistake involves taking responsibility for missteps.
Some college-aged children are more likely to listen to a defense lawyer than a parent. We also have the benefit of calling things, as an "outsider," like we see them. Parents don't carry "street cred" about how things develop in court. Hopefully we do, given that's what we do for a living.
As a parent, you will likely hear us dispense advice that mirrors what you've been saying for years.
If we think your child isn't being truthful, we'll let them know. We need to know what really happened. If that involves having you step in another room so we can have a "heart to heart," that may be necessary.
While we as parents want only the best for our children, sometimes we enable them. We want to excuse behaviors, not understanding the realities of court.
Handling criminal charges in Durham
First and foremost, it helps to know a little about the process and players. While it may be obvious to us as defense lawyers, it sometimes bears repeating:
Campus Police are Police Officers
Campus Police do not always get the respect they deserve. Their uniforms may be a bit less imposing than those worn by the NC Highway Patrol or SWAT teams.
There is a reason for that. Police officers on campus are intended to be viewed as helpful and there to protect the students.
That in part why they may be referred to as Campus Security.
But make no mistake, they are sworn law enforcement officers.
They carry guns. They have handcuffs and they are very much empowered to lock people up when deemed necessary.
The laws enforced on campus are criminal charges.
A conviction for a larceny or assault or a sexual battery that took place in a dorm or on campus carries the same conviction as any other criminal offense.
In fact, the powers Campus Police possess are at times more extensive than a Durham City Police Office or those enjoyed by the Durham County Sheriff's Department.
Ordinarily rules regarding Search and Seizure laws may not be relevant, as students are often held to a Code of Conduct.
If the University owns the property where the offense took place, they may not need a search warrant.
Fourth Amendment protections as afforded under the Constitution are subject to some important exceptions.
That's true also for the Second Amendment Right to possess firearms. On a college campus, there is no legal right to possess a weapon on University property.
Concealed carry permits also end at the perimeter of the campus. A CCW permit is both a responsibility and a privilege.
Weapons charges are serious stuff nowadays.
Campus Police are different than High School Resource Officers
It frankly can be a bit confusing, as college students may believe they are required to provide information to university officials, resident assistants, and even law enforcement officers.
Teenagers aren't always used to be being treated as adults. That can be both good and bad.
Expressing their mind, while acceptable in philosophy class, isn't always a great idea when it involves critiquing a police officer's job performance.
Things are different in college than high school.
Students are treated differently. There can be a bit of a culture shock.
In high school, police officers may be referred to as "resource officers."
"Law and order" style strict enforcement is less common. Minor infractions, in the officers discretion, may not even result in criminal charges.
In college, you're treated as an adult. With that comes a less "what's best for the child" philosophy.
You have the Right to Remain Silent
If a suspect in a criminal case, politely ask to speak with a lawyer. Do not give a statement. Stop talking. Exercise your 5th Amendment Right to Remain Silent.
Some parents (and students) do not understand it's often better not to speak about criminal charges with Title IX investigators, student court personnel, RA's, classmates, friends, and professors.
What you tell your lawyer is confidential. It is protected by something called "attorney client privilege."
We firmly believe it's a better practice to carefully consider both the risks and benefits of speaking with law enforcement.
We prefer to gather the facts and evidence surrounding criminal allegations. That often requires reserving judgment about the most appropriate manner in which to proceed.
We also believe it to be a better practice for the defense attorney to reach out to prosecutors and police officers, rather than the student or parent.
Related Legal Matters and Information Durham Criminal Defense Attorney Cole Williams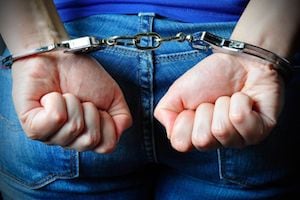 There is no reason to be embarrassed. As legal professionals, there isn't much we haven't seen in court.
We're dedicated to effective legal representation, hard work, and providing compassionate legal advice.
Call Cole Williams NOW: (919) 688-2647
We do not charge a consultation fee for criminal charges in Durham. Everything you tell us is confidential.