Complaint for Domestic Violence Protection Order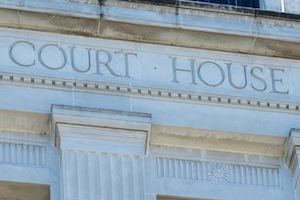 Allegations of domestic violence in Durham may involve both criminal charges and something defense lawyers refer to as a "50B" or Domestic Violence restraining order.
While often related to "acts of domestic violence" such as assault and battery, simple assault, assault on a female, and communicating threats, how things are handled differ between civil court and criminal court.
There is a difference between a criminal summons or criminal citation for assault charges and a CIVIL SUMMONS regarding a Motion and Complaint for Domestic Violence Protective Order or "DVPO."
A protective order is something sought in civil court. It's a type of restraining order and, because the initial ex parte is often temporary, has aspects of both Rule 65 of the NC Rules of Civil Procedure and Chapter 50B of the civil domestic violence laws.
Indeed, the reason many criminal lawyers and family law attorneys call it a "50B" is because that's the statutory reference. It's found in Chapter 50B of the NC General Statutes.
Interestingly enough, domestic violence is one area of law where you see civil, family law attorneys and criminal defense lawyers in Durham, N.C. working side-by-side in court.
"It makes sense to consult first with a criminal lawyer, as there may not be any basis for further civil filings in the event the respective parties are not married, do not reside together, or don't have children in common."

– Cole Williams, Durham Domestic Violence Lawyer
Burdens of Proof: Criminal Charges vs. Civil Restraining Orders
You may have heard of the term "Burden of Proof," understanding it means one side (party) of a dispute is required to prove what happened. In order to make a case, they have that duty, responsibility, or "burden."
Without making the burden of proof, a cause of action cannot continue and importantly, the "relief sought" pursuant to the cause may not be ordered or otherwise awarded.
That burden of proof, and the party who carries a burden, is different for criminal charges than a civil domestic violence matter.
There are actually several different types or levels of burdens of proof in our court system. They include things like:
Reasonable Suspicion
Probable Cause
By the Greater Weight of the Evidence
Clear, Cogent, and Convincing
Reasonable Doubt
Beyond a Reasonable Doubt
Most people have a least heard of the idea that the State (the prosecutor) has the burden of proving "Beyond a Reasonable Doubt" the charges against the defendant.
The person accused of crimes, the defendant, has no burden of proof.
In fact, people charged with criminal offenses enjoy the presumption of innocence. Prior to any evidence being taken, it is legally assumed the defendant is not guilty.
That is a powerful, at least in concept, presumption.
It's almost as if the Finder of Fact (the judge or jury, as the case may be) has already been told, "This person is innocent of the charges, the State must prove otherwise to you."
Even if based in part on criminal charges, actions in civil court differ in how they're handled and the proof that is necessary to obtain some sort of "relief."
The standard in North Carolina domestic violence court, when relating to a DVPO, is much lower than for accompanying criminal allegations.
The Plaintiff must only prove something happened by the Greater Weight of the Evidence."
That means the proof may only show, "More likely than not," something happened. As you might understand, that's significantly less than proof beyond a reasonable doubt.
Furthermore, in a 50B hearing, the Defendant may be called as a witness to testify by the Plaintiff.
That is not true in criminal court with criminal charges, where the State cannot call the Defendant to the stand to provide testimony against him or herself.
As to civil allegations, the defendant may still assert a 5th Amendment Right to Remain Silent, meaning he or she can refuse to testify on the grounds that it may tend to incriminate them.
Of course, that can and often does carry consequences in civil court.
The Defendant's decision not to testify or not present evidence cannot be considered by the jury (finder of fact) in criminal charges.
That's not true for civil matters, where the Finder of Fact, which in North Carolina is a District Court Judge for 50B Hearings, may consider the Defendant's silence or decision not to testify.
In fact, if the Defendant is properly served Notice of the DVPO and related hearing and fails to appear in the Court, the Judge may enter a Restraining Order against the Defendant.
As such, attendance at the 50B Hearing is not strictly required, understanding failing to appear may result in the temporary, ex parte restraining order being placed in effect for a year.
Greater Weight of the Evidence
Many lawsuits in North Carolina use the Greater Weight of the Evidence legal standard. They may include things like breach of contract actions, personal injury (car accident) cases, and causes of action alleging medical negligence.
In matters involving removing children from the home (termination of parental rights), the legal standard is "clear, cogent, and convincing."
That's true too for declaring a parent or loved-one incompetent and in need of a court-appointed Guardian Ad Litem or other substitute legal representative.
The person who is accused of Acts of Domestic Violence is called the Defendant. It doesn't matter if that relates to criminal charges or a civil filing for a restraining order.
The person bringing allegations in civil court, requesting some form of protection, is referred to as the Plaintiff. In criminal court, the State of the North Carolina is the party responsible for prosecuting crimes in court.
That's one reason why the alleged victim doesn't have sole authority to decide what happens with the criminal charges.
The State, through the prosecutor (the assistant district attorney) possesses the power to bring charges, seek an indictment, and/or prosecute a matter.
Cleary, good prosecutors normally consider the input and wishes of the alleged victim; but, ultimately, it's their decision to move forward with prosecution, seek a True Bill of Indictment, or dismiss a charge with prejudice.
Related Legal Matters: Criminal Charges and Restraining Orders: Notice of the Allegations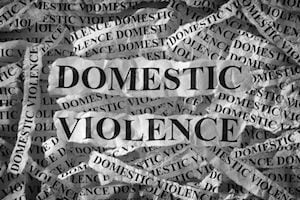 People accused of breaking the law is entitled to know, prior to going to trial, the allegations leveled against them. In North Carolina, that's referred to as "notice."
NC is what legal professionals call a "Notice Pleading" state.
With criminal charges that may, depending on the type of case or charges, be accomplished by things like a Uniform Citation, Warrant for Arrest, Criminal Summons, Ticket, True Bill of Indictment, or a Bill of Information.
Defense lawyers refer to those as the "charging documents." They are intended to provide "notice" of the criminal charges.
Those are the formal ways of setting forth things like the allegations, the date of the offense, the victim, the law or laws broken, and naming the Defendant. What form or format used often depends on the type of criminal charges.
In some instances, it's different if the allegations involve a felony or misdemeanor charge. For example, traffic tickets are ordinarily "charged" by a Uniform Citation (a ticket or e-Citation in North Carolina) and are not indicted by a Grand Jury.
Felony assault charges, like assault by strangulation or assault inflicting serious injury may be indicted to Superior Court and prosecution.
Civil court pleadings are "noticed" by way of a "Complaint and Motion" or "Complaint," which are forms of lawsuits. If seeking protective relief under N.C.G.S. 50B, the form is most often entitled a "Complaint and Motion for Domestic Violence Protective Order."
That form of complaint (lawsuit) must list sufficient facts to establish a cause of action. It may include allegations setting forth the names of the parties, the subject matter jurisdiction of the Court, or the personal jurisdiction over the litigants.
Pleadings, as they are called, are required to give a plain, short statement of the claim." It must be specific enough to give the Court and the parties notice of the allegations and what happened.
The victim in a DVPO also may ask for certain types of relief, which may vary from case to case, depending upon the circumstances.
Durham Domestic Violence Lawyers
If you face allegations of domestic violence, including criminal charges for assault, assault on a female, or communicating threats, Durham domestic violence attorney Cole Williams is here to help.
Give Cole a call at: 919-688-2647
The consultation for criminal charges in Durham County is both free and confidential at our office. Call now for your complementary consultation.