The value of a valid NC driver's license isn't always fully appreciated until it is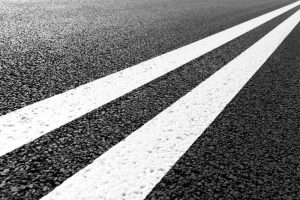 revoked or suspended.
Unfortunately, sometimes it takes several convictions of "drunk driving" before people realize the long-term consequences of not having a license.
Trying to maintain employment and provide for yourself and your family can be near impossible without the ability to legally drive.
After multiple convictions of DWI in Durham or DUI charges in other states, the pathway to reinstatement may require DMV restoration hearing.
What is a conditional restoration?
A conditional restoration is not something that happens in court.  It is not the same thing as a Limited Privilege.  A judge does not conduct the hearing.
And it is by no means automatic.
Even with full compliance with Court Orders regarding the different DWI charges, including payment of court costs, fines, and community service, eligibility is predicated on meeting certain "conditions precedent."
One step in the process includes the submission of an NC Driver License Hearing Request
The North Carolina Department of Transportation, Division of Motor Vehicles "DMV" handles restoration hearings.
A hearing officer is assigned by NCDMV to conduct the hearing and determine whether any form of "relief" should be granted.
Hearing officers take such matters seriously.
The mere passage of time does not mean the petitioner (the person hoping "petitioning" to get the license) will automatically get their driver's license back.
The DMV hearing officer considers both the risk to the community and the burden to the petitioner.
In North Carolina, DWI charges, especially multiple convictions of impaired driving, are frowned upon.  It can be very difficult to obtain administrative relief – Cole Williams, Durham DWI Lawyer 
What takes place at a DMV hearing?
Ordinarily, there are four witnesses in total.  The petitioner traditionally gives testimony and is subject to questioning by the hearing officer.
Three additional witnesses chosen by the petitioner also provide sworn evidence.
That means the witnesses swear (or affirm) to "tell the truth, the whole truth, and nothing but the truth."
NCDMV restoration hearings are recorded.  A transcript of the proceedings can be produced as may be appropriate for an appeal.
After producing a valid form of identification, the Hearing Officer ordinarily begins by asking the petitioner a series of questions.
There are no formal questions set by statute.  They may include lines of questioning such as:
When was the last time you consumed any alcohol?
How much did you have to drink?
Where were you?
Was anyone with you?
Have you ever taken illegal drugs?
When did you last take illegal drugs?
What drugs did you take?
Have you ever consumed prescription medications without a prescription?
What controlled substances have you taken without a prescription?
What drugs or medications did you take?
Did you consume controlled substances together with alcohol?
When was the last time that you drove?
Have you been driving during the period of your revocation or suspension?
Have you received any tickets during the period of revocation?
Were you convicted of any moving violations since the law DWI conviction?
Do you have any pending DWI charges?
Do you have any unresolved DUI charges or allegations of impaired driving in any state, including North Carolina?
Durham Criminal Defense Lawyer Cole Williams
Our law firm is here to help you.  We provide legal assistance to people in Durham County with legal matters include DWI defense, traffic tickets, and misdemeanor charges.
Cole Williams grew up in Durham and has dedicated his legal career to helping people there.
Legal consultations for criminal charges are subject to attorney-client privilege.  Defense lawyers keep secrets.  What you tell us is confidential.
We also do not charge consultation fees for matters involving criminal defense.
Legal Topics of Interest