Embezzlement Charges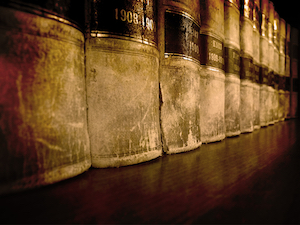 Accusations of embezzlement or misappropriation of resources tend to be both very serious and complicated.
Even a false allegation can serve to ruin your reputation for honesty in the community.
Embezzlement charges in North Carolina may be referred to by defense lawyers as a crime of dishonesty, theft, or crime of moral turpitude.
Such matters carry long term consequences in part because the accused, if convicted, may be labeled a dishonest person or thief.
That makes it hard to find a job or even a place to live.
When Should I Hire a Criminal Defense Lawyer?
Certain criminal charges, including felony larceny by employee and embezzlement, may begin with a seemingly harmless conversation with your employer.
Law enforcement may also become involved prior to the institution of formal criminal charges.
"Unfortunately, some people do not realize speaking with a detective or even in-house loss prevention personnel without a lawyer puts them at a tremendous disadvantage."

- Cole Williams, Durham Criminal Defense Lawyer
Embezzlement charges can involve the destruction of financial records, computer records, and documentation of the employer's assets.
Miranda Rights (5th Amendment) do not necessarily apply to voluntary statements and/or non-custodial questioning.
It's a relatively complicated area of law.
If a detective calls requesting a statement or wants to give you an "opportunity to clear some things up," that very well may be the end of their investigation.
Is Larceny a Felony or Misdemeanor?
Prior to speaking with the accused, detectives and other loss prevention investigators do their homework.
It's not unusual to have a complete summary of the allegations as a part of the investigation, including exhaustive banking and accounting records, and statements from the employer prior to questioning the person accused of criminal wrongdoing.
Detectives want a straightforward case to turn over to the State for prosecution.
One of the last things police may do before seeking a Warrant for Arrest is obtain a confession, hoping to cement their case against you.
"Financial crimes can be difficult to prove at trial. A confession can make that easier to do."

- Cole Williams, Criminal Lawyer Durham NC
Promising to pay back the money or offering an apology generally will not prevent prosecution or automatically get you out of the charges.
If you are accused of unlawfully and criminally taking money or things of value, providing a statement may in fact serve as an incriminating piece of evidence against you at trial.
What is Embezzlement?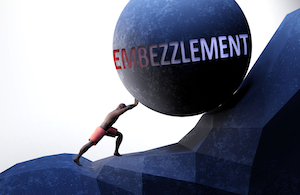 Embezzlement is defined in Article 18 of the North Carolina criminal laws in Chapter 14-90.
It is a felony offense characterized as someone who knowingly, intentionally, and willfully misapplies or converts to his or her own use the assets, goods, money, bank notes, checks, or other chattel or things of value that are owned by the corporation/employer.
The NC embezzlement law applies to wide range of different people who hold positions of public trust, government officials holding public office, executors, trustees, administrators, guardians, fiduciaries and receivers.
In some instances, embezzlement charges in North Carolina are treated as more serious than even robbery with a dangerous weapon and can require an active prison term in certain cases.
For example, if the property or thing of value taken (embezzled) is valued at $100,000 or more, that is a Class C felony in North Carolina.
Under the NC Criminal Laws for felony charges in North Carolina, armed robbery is a Class D felony.
Embezzlement of $100,000 or more is a higher-class offense, a Class C felony.
In embezzlement cases that involve less than $100,000, it is still classified as a felony, although could be a substantially lower, Class H felony in North Carolina.
It's important to note that in calculating the $100,000 value, the State may present evidence of a cumulative nature.
That means a series of individual transactions (events amounting to embezzlement by the accused) may add up to $100,000 or more, thus triggering the Class C felony designation.
Even with no prior record and PRL Prior Record Level I designation, the presumptive minimum term in North Carolina is 58 months in prison.
The aggravated maximum period of incarceration (prison time) for a Class C felony in North Carolina is 231 months in the NC Department of Adult Corrections or "DAC."
Durham Felony Defense Lawyer – Embezzlement Charges
Cole Williams is a Durham lawyer with substantial experience helping people accused of serious felony charges.
"Make no mistake, even an allegation of embezzlement can carry consequences. It's imperative to seek counsel immediately if are accused of any felony charge."

- Cole Williams, Durham Lawyer
Call Cole Williams now to schedule a consultation: (919) 688-2647