Self Defense in North Carolina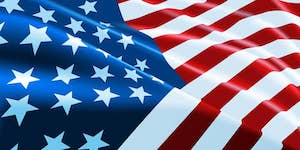 Defense of Self and Defense of Others are recognized as valid affirmative defenses to criminal charges in North Carolina.
The right to self defense is predicated on the real or apparent necessity to defend oneself against great bodily harm or death.
Use of force is authorized as may be necessary or apparently necessary to save yourself from death or bodily harm deemed "great."
Self Defense is therefore allowed in instances when a person believes such force is necessary and has reasonable grounds for that belief.
"What is and is not reasonable is an issue ordinarily determined by the Finder of Fact."

- Cole Williams, Criminal Defense Durham NC
Who Determines Guilt or Innocence?
The Finder of Fact makes decisions regarding whether the Defendant is Guilty or Not Guilty.
Ordinarily the "Finder of Fact" is a jury in North Carolina.
The Judge determines legal issues such as the admission of evidence, how court proceedings take place, and the relevance of testimony.
"The NC Constitution now allows, in certain circumstances, the Defendant facing criminal allegations to Waive the Constitutional Right to Trial by Jury."

- Cole Williams, Criminal Defense Durham NC
The Defendant may request a Superior Court Judge to serve both as Finder of Law regarding legal issues and to further determine guilt or innocence to criminal charges.
The decision to Waive a Jury Trial must be voluntary and cannot be compelled.
There are certain notice requirements and preconditions to proceeding in a Superior Court trial without a jury.
What Happens if I Have a Warrant?
If you have questions about the applicability of the NC Criminal Laws and your legal rights, we recommend you seek legal counsel without delay.
Does Self Defense Have Legal Limitations?
The right of self defense is available to people who are without fault.
If you engage in a fight in an aggressive or voluntary nature, you may not be able to invoke Self Defense as a defense to criminal charges.
Is Character Evidence Admissible?
"Self Defense issues tend to be what criminal defense attorneys may refer to as 'case specific.' The unique circumstances of what took place can affect your legal rights."

- Cole Williams, Durham Lawyer
Self defense may again become available if the aggressor to the fight (dispute) abandons the battle/fight, withdraws from the fight, and tells ("gives notice") to her or his adversary of such.
What are Imperfect and Perfect Self Defense?
The North Carolina Criminal Laws recognize both "Imperfect Self Defense" and "Perfect Self Defense."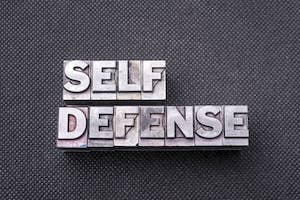 For the criminal charges of discharging a weapon (or weapons) into an occupied property and Felony Assault, only the defense of "Perfect Self Defense" is valid.
Imperfect Self Defense is available when and if:
The defendant (the person using the force) believes it necessary to kill the deceased in order to save him or herself from great bodily harm or death AND

That belief is reasonable given the circumstances, such that the belief is sufficient to create in the mind of a person of ordinary firmness at the time. Perfect Self Defense includes two additional essential elements, those generally described as:

The accused (the person using force) does not bring on the affray (fight) as the aggressor. The Defendant dies not willingly or aggressively, and without provocation or legal excuse, enter into the fight AND

The defendant does not use excessive force, force beyond that necessary and prudent as it appears to him or her at the time and given the circumstances. The force used must be related to protecting him or herself from great bodily harm or death.
Durham Criminal Defense Lawyer – Cole Williams
If you face criminal allegations, we believe it a good idea:
Exercise Your Right to Remain Silent
Consult with an Experienced Criminal Defense Attorney
Do Not discuss the case with anyone other than attorney when you are protected by Attorney-Client privilege
Call Durham Defense Attorney Cole Williams now to schedule a confidential consultation.
Click HERE to request a phone or office consultation. Submission of an inquiry does not create an attorney-client relationship.
Prior to accepting any case for representation, we will first confirm availability to serve as legal counsel.