If you have an outstanding Warrant for Arrest, we strongly recommend you immediately retain a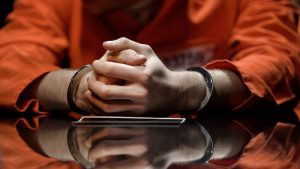 Durham criminal lawyer.
We'll explain how the court system works and what you should do to prepare.  We also have some suggestions that can help speed up the process.
Each judicial district has unique protocols and local practices.  And each case, like each person facing criminal charges, is rather unique.
At times it seems with every general rule in law there is a notable exception to that rule.
What a friend or family member experienced with our criminal justice system may not necessarily reflect what you face and your criminal charges.
Your matter deserves the individual attention of an experienced courtroom lawyer – Cole Williams, Durham Criminal Defense 
Because of that, we think it is a really good idea to retain legal counsel without delay if there is an outstanding Order for Arrest (OFA) or Warrant for Arrest.
Our law firm charges nothing for legal consultations for criminal charges.
Everything you tell us in the consultation is highly confidential and remains secret.
It doesn't matter if you've been accused of felony or misdemeanor, a DWI in Durham, or a simple speeding ticket, we'd love to hear from you.
Call Durham attorney Cole Williams NOW:  919-688-2647
Will I have to post a bond?
Frankly, the straight answer to that very good question is this:  It depends.
There are a lot of factors to consider including the nature and circumstances of the criminal charges, whether the allegations are a misdemeanor or felony, your prior criminal record, and where you live.
While the NC Criminal Laws have specific procedures and protocols about setting bonds and conditions of release, criminal defense lawyers, judges, and even prosecutors tend to focus to two main questions:
Will you come back to court?
Are you a danger to the community?
The rules on bail and bond require specific findings of fact if a secured bond is required.  Pursuant to N.C.G.S. 15A-534 the Court considers things like:
The weight of the evidence
Ties to the community, family, employment/job, mental condition, and personal character
Impairment/Intoxication that would make it dangerous to release the Defendant
The amount of time the Defendant has lived in Durham (the community)
Prior convictions
Prior failure to appear in court (FTA)
History of attempting to avoid criminal prosecution (flight risk)
Tips for Turning Yourself In:
Do not wear or bring jewelry, including nose rings and mouth jewelry
Wear clothing that does not include a belt, tie strings, or rope
Bring some sort of identification like a driver license
Write down or memorize your Social Security Number
You can bring a cell phone, but that most likely will be taken and stored until your release
Write down important telephone numbers and contact information
Be prepared to be searched
Be prepared to have your personal items and clothes searched
Do not bring weapons
Do not bring drugs
Do not show up drunk, high, or "intoxicated" 

 
Cole Williams:  Durham DWI Lawyer, Traffic, and Criminal Defense
Getting charged and arrested can be an unnerving, anxious time.  That's especially true if you have no prior experience navigating the court system.
We've found it helps to understand the best-case and worst-case scenarios.  Rely on the advice from an experienced courtroom lawyer rather than what well-meaning friends and family might have to say.
It's important to remember you are presumed innocent.  It's also a really good idea to limit discussions about what took place with your defense attorney.
If a police officer, detective, or investigator wishes to speak about your case, politely ask to speak with legal counsel.  Exercise your Fifth Amendment Right to Remain Silent – Cole Williams
Call now to schedule your consultation:  919-688-2647
You may also reach Cole Williams by email.
North Carolina Criminal Law Information