Underage Possession of Alcohol Charges in Durham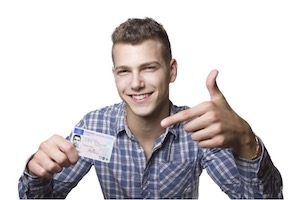 When it comes to underage drinking and possession of alcohol in Durham, North Carolina, the consequences can be serious.
If you or someone you know has been charged with underage drinking charges, it is important to understand the laws and penalties associated with this crime.
"The underage drinking laws in North Carolina and other alcohol offenses can be relatively harsh. Underage drinking, use of a Fake ID, and the related alcohol related offenses deserve legal representation by an experienced lawyer."

- Cole Williams, Durham Criminal Defense Lawyer
It is also important to seek legal advice from a qualified criminal defense lawyer who can help protect your rights, negotiate with the District Attorney's Office in Durham, and ensure that you receive a fair trial. . .in the event a trial is required.
What is "Underage Possession?" Is It the Same as "Underage Drinking?"
Under the NC criminal laws, it's generally illegal for anyone under the age of 21 to consume or carry any type of alcohol or alcoholic beverage.
As such, it may be illegal to possess, purchase, carry, or consume alcohol if you're under 21 years old and are often classified as misdemeanor offenses.
Punishments may include things like court costs, community service, fines, and even jail time in certain circumstances. The underage drinking laws may also result in the suspension of your driver's license.
But there are important exceptions.
For example, it is not illegal for someone who is under 21 to consume fortified or unfortified wine is exempted under N.C.G.S. 18B-1-3(4), subsection (8), or subsection (11).
Those pertain to things such as the use of wine in religious services and consuming alcohol related to medical facilities treating addiction issues, and culinary classes at a university or college.
As you might imagine, it's also illegal to sell, give, or purchase alcohol to anyone who is less than 21 years old. That law is covered in N.C.G.S. 18B-302.
Providing alcohol to minors also carries serious consequences and deserve the attention of an experienced criminal lawyer.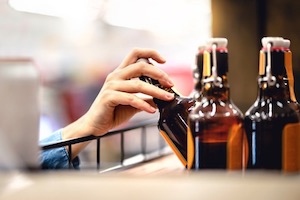 Underage possession charges in North Carolina include a wide range of alcoholic beverages such as beer, wine, fortified wines, spirituous liquor, and mixed beverages. The penalty for an underage drinking ticket can vary depending on the severity of the offense and the individual's prior record.
For example, Purchase, Consumption, or Possession by someone who is 19 or 20 years old, is a Class 3 Misdemeanor in North Carolina. On the other hand, selling or giving unfortified wine or malt beverages (beer, hard ciders, etc.) is a Class 1 Misdemeanor.
That's serious stuff!
If you have been charged with underage possession of alcohol charge in Durham, North Carolina we think it is important that you seek legal representation right away.
An experienced criminal defense lawyer will be able to review your case and advise you on your best course of action moving forward.
We'll take the time to explain all available options and provide guidance throughout the entire process so that you can make informed decisions about your future.
We offer a free consultation without any obligation or cost.
Contact us today to schedule an appointment and learn more about how we can help with your case. We look forward to hearing from you!
NC Fake ID Laws
North Carolina also has fake ID laws to deter people from using false identification documents such as driver's licenses and passports.
It is illegal for anyone to possess or attempt to use a forged document in order to purchase, consume, or receive alcoholic beverages. It is also illegal to manufacture, sell, give away, or otherwise distribute a false ID.
Fake ID charges may include things such as:
Altered or Fraudulent Drivers License
Altered Identification or Fraudulent Identification other than a license
Use of a driver's license issued to someone else
Use of other identification, other than a license, issued to someone else
Use of "any form or means of identification" that shows the person identified is allowed to purchase or possess alcoholic beverages
The penalties for violating fake ID laws in North Carolina depend on the individual's age, criminal record, and the severity of the offense.
Will They Suspend My Driver's License?
In North Carolina, if a person is convicted of underage possession or use of a false ID, their driver's license may be suspended in certain circumstances.
"License issues with Underage Possession charges are relatively complicated. Each case is different. That's why it makes sense to talk to a lawyer."

- Cole Williams, Durham Criminal Defense Attorney
The NC alcohol laws set forth that the Court (the Judge) shall file a conviction report with the North Carolina Department of Transportation / Division of Motor Vehicles, providing the name of the person who is convicted of things such as:
Fraudulent Use of Fake ID
Allowing Use of ID
Aiding and Abetting Purchase, Consumption, or Possession of Unfortified Wine or Malt Beverages
Giving Unfortified Wine or Malt Beverages to persons under 21
Giving Mixed Beverages, Wine, or Spiritous Liquor to persons under 21
Is CBD Legal in NC?
Yes. Cannabidiol or "CBD" is legal in North Carolina.
That's true for other cannabinoids, except THC.
Are "Vapes" for THC Legal in North Carolina?
No. Cartridges and vaping or using other forms of resin extract of marijuana, such as dabs, wax, hash, shatter, etc.) is illegal in North Carolina.
Can I Grow Hemp in My Backyard?
No. Under federal and North Carolina laws, only properly licensed industrial hemp growers may participate in the pilot program in NC.
Durham Criminal Defense Lawyer - Alcohol Charges, Possession, and Marijuana
At Cole Williams Law, we understand how intimidating facing criminal charges can be.
That's one reason why we strive to provide our clients with compassionate yet aggressive representation every step of the way.
Our law firm has extensive experience handling all types of criminal cases, including those involving underage possession of alcohol charges, Fake ID, marijuana, and paraphernalia charges in Durham.
We are well-equipped to handle your case, no matter how complex or overwhelming it may seem to you right now.
Our goal is to get you back on track with your life as soon as possible. It's best to try to avoid the long-term repercussions such as hefty fines or serious criminal conviction on your record, if at all possible. Obviously, each case and each fact pattern is different.
That's where an experienced criminal defense lawyer in Durham may be able to help.
"We'll review your charges and provide an honest assessment of your legal options."

- Cole Williams, Durham Defense Attorney
If you have been charged with underage possession of alcohol offense in Durham, North Carolina don't hesitate – contact Cole Williams Law today for a free consultation!
How Much Do Lawyers Charge for Underage Possession Charges?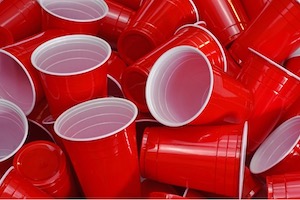 The cost of legal representation typically varies depending on the severity and complexity of the case.
It can also depend on the lawyer's experience level and whether the matter is handled in District Court or appealed for a Jury Trial in Superior Court.
Cole Williams offers a free initial consultation.
We think you should always discuss your legal matter with an experienced criminal defense lawyer and get a fee quote before making any decisions.
By doing this, you can make sure that you are working with a lawyer who understands the complexities of underage possession charges and is prepared to give you the quality representation needed.
We look forward to hearing from you.