Alcohol Charges in Durham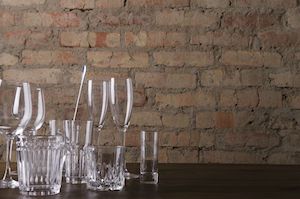 Criminal charges involving the use, distribution, and possession of alcohol can carry the potential for long-term, negative consequences.
Everyone knows DWI charges are serious and can end up revoking your driver's license issued by NC DMV (or another state's department of motor vehicles).
Unfortunately, other alcohol-related offenses in Durham can also result in felony and misdemeanor charges.
"It's a good idea to take any criminal charge seriously. Allegations of wrongdoing merit consultation with legal counsel to determine your legal rights and options."

- Cole Williams, Defense Lawyer
Common Alcohol-Related Charges in Durham
With Duke University, Chapel Hill, and NC State in the area, Durham has become a trendy spot for college kids and young professionals.
Known for funky restaurants and a vibrant bar scene, Durham is experiencing an incremental uptick in arrests and citations for alcohol charges.
What is a Criminal Summons?
There are a broad range of alcohol offenses set forth in the NC criminal laws, including underage possession, serving minors, and public drunkenness or "intoxication."
Clearly, some are more serious than others; yet, each deserve an appropriate level of care and attention.
Durham criminal court sees it fair share of charges, including things like:
Disorderly conduct
Assault, Battery and "Public Affray"
Open Container Violations
Possession Charges
DUI / DWI – Impaired Driving N.C.G.S. 20-138.1
Underage or "provisional" DWI charges (under 21) N.C.G.S. 20-138.3
Resisting Arrest / Resist Obstruct
Disturbing the Peace / Disorderly Conduct
Purchasing Alcohol for a Minor
Fake I.D.
Bar / Restaurant Permit Violations
Serving Minors
As you might imagine, each of the referenced charges can be related the consumption of alcohol and unfortunate choices.
Cole Williams has been helping people with criminal charges in Durham for more than 25 years.
Campus Police and Criminal Charges
If you or a loved-one has been accused of criminal wrongdoing or issued a ticket, we are here to help.
Is It a Misdemeanor? Is It a Felony?
Minor alcohol offenses, those ordinarily associated with misdemeanor charges, if they lead to the death of another person or serious bodily injury, can result in felony charges.
Obviously, a conviction for manslaughter, felony death, or murder carries life-altering consequences.
Depending the nature of what took place and prior record level or "PRL," certain misdemeanor charges may result in fines, probation, jail and even prison.
Under the NC Criminal Laws, DWI charges can also serve as a "predicate" offense for Second Degree Murder, Felony Death by Vehicle, and Involuntary Manslaughter charges.
That's true even for people with no prior record of convictions for "drunk driving" or what some states call "DWI first."
NC DMV can also take action if you blew a .08, have a blood alcohol result (BAC) of .08 or higher, or willfully refuse to blow.
Underage Drinking Charges
In North Carolina, if you are under the age of 21, it is illegal to both possess or consume alcohol.
College students sometimes compound one mistake with another.
What is a Warrant for Arrest?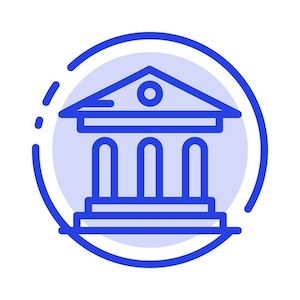 They occasionally fail to take underage possession charges seriously, miss court dates, or plead guilty without understanding the possible ramifications.
Some possession charges are in fact misdemeanor offenses.
Others may at first start as a misdemeanor and, upon further consideration by the Office of the District Attorney in Durham, result in an indictment for a felony charge or charges.
Obviously, each case is different.
What took place, the nature of the offense, and "elements" of the crime differentiate whether an alcohol-related offense is a felony or a misdemeanor in North Carolina.
"Any conviction, even if for something minor, can affect graduate school, admission into medical or law school, and the ability to find a job."

- Cole Williams, Criminal Lawyer
Fake ID Charges
In years past, possession of a Fake ID may have resulted in a bouncer taking license (or ID) and a slap on the wrist.
NC DMV, as well as state and federal law enforcement agencies, now take fraudulent identity issues seriously.
If you've purchased alcohol using a Fake ID, altered your license, gained access to a bar or other establishment using a Fake ID, you could be accused of a misdemeanor offense and lose your license.
"It's imperative to immediately seek counsel if you are accused of identity theft, possession of a Fake ID or use of a Fake ID."

- Cole Williams, Defense Attorney
Call now to schedule a free consultation: 919-688-2647