If you or someone you know has been charged with violating a 50B Domestic Violence Protective Order, it's important to understand the possible consequences.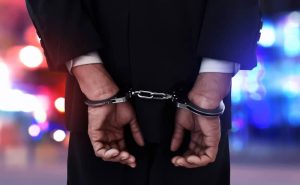 Wilfully violating a DVPO – Domestic Violence Protective Order is a serious criminal charge in North Carolina.
A conviction can result in jail time, fines, and a permanent criminal record.
Indeed, the maximum period of imprisonment for a Class A1 Misdemeanor is 150 days.
Call us today for a free consultation.
What is a Domestic Violence Protective Order in North Carolina and what are the penalties for breaking one?
A Domestic Violence Protective Order, or DVPO, is a legal order issued by a North Carolina court that is designed to protect victims of domestic violence from their abusers.
Lawyers may also refer to it as a "50B Order."
The number 50B refers to the section in North Carolina law (N.C.G.S. Chapter 50B – Domestic Violence) that defines the order and what they may include.
The penalties for violating a DVPO can be severe.
The order can do things like require the abuser to stay away from the victim's home and workplace, prohibit the abuser from contacting the victim, and force the abuser to surrender any firearms he or she may have.
If the Defendant violates the terms of the DVPO, that may be considered a Class A1 Misdemeanor, which carries up to 150 days of jail time.
Depending on the facts of the case and the defendant's prior criminal history, a judge may also order mental health or substance abuse treatment.
If you or someone you know has been charged with violating a DVPO, it is important to contact an experienced criminal defense lawyer immediately – Cole Williams, Criminal Defense Attorney
An attorney can review the case and explain the best-case and worst-case scenarios.
Consultations for criminal allegations are free of charge at our law firm.
How long does a 50B Order last in North Carolina?
A 50B Domestic Violence Protective Order (50B) can last up to one year in North Carolina, although the exact length of time depends on the specific Court Order and circumstances of each case.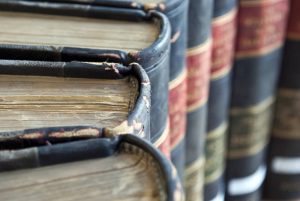 In order for a 50B to be extended beyond this initial one-year period, both parties must agree, or a court must rule that an extension is necessary and reasonable.
It is recommended that if you stand accused of committing "acts of domestic violence," you seek the assistance of an experienced lawyer who can guide you through the court process.
What is an Ex Parte Order?
An Ex Parter order is a court order that is issued without notice to the other party or parties in the case.
Ex parte orders are typically issued in emergency situations where there are allegations of an immediate risk of harm to one of the parties involved.
For example, if someone has been threatened with violence, an Ex Parte order may be issued to protect that person from the threat of harm.
Ex Parte orders are temporary, and typically last 10 days or until a full hearing may be set to determine whether the Domestic Violence Protective Order should be extended.
A hearing will take place where both parties can present their case and arguments before the judge, also known as "the Court."
DVPO hearings do not involve a jury. The District Court Judge in North Carolina decides whether or not to extend the restraining order further – Cole Williams, Durham Attorney 
Can I see my kids if I have a 50B Order against me?
50B Orders may be put in place to protect the alleged victim(s), including children.
It can sometimes be difficult to navigate the 50B orders and figure out what that means for seeing your children.
Depending on the 50B Order, visitation may still be an option.
Some 50Bs may include a "no contact" clause which would prevent visitation or contact of any kind with the other parent and children in common.
What happens if the 50B Order is denied?
If the District Court denies the 50B Order, it would mean that any terms set forth in the original Ex Parte Order are no longer in effect.
It's important to remember that the decision made regarding a 50B Order can have a significant impact on those involved in these cases.
We think it's critical to understand Domestic Violence legal issues should be handled with extreme care and attention to detail.
Self-Defense in North Carolina 
How much are legal fees?
Legal fees vary depending on the complexity and severity of each case.
As you might understand, felony charges like Embezzlement or Drug Trafficking are generally more complicated and time-consuming, and therefore more expensive, than something like a traffic ticket.
We realize that this may be a difficult time for you.  We enjoy helping people and want to make legal fees affordable.
Violating a 50B is a Class A1 Misdemeanor in North Carolina. That's serious stuff that can carry lon glasting consequences – Cole Williams, Durham Criminal Defense Lawyer
Our initial consultation is free of charge.
Attorney Cole Williams has spent his legal career helping people in Durham NC.
As part of the consultation, we will explain how thecourt system works and how much it costs to hire our law firm for legal representation.
Durham Criminal Defense Lawyer – Cole Williams
Prosecutors, Judges, and Defense Attorneys in Durham NC take allegations of domestic violence very seriously.
So should you.
It is important that you understand the different parts of a 50B Order and what they mean for you.
If you have any questions or concerns, please do not hesitate to reach out to us.
We offer free consultations for criminal charges and are available to answer questions and help guide you through the process.
What you tell us as part of the consultation, and legal representation if you choose to retain our services, is confidential and part of something called the "attorney-client privilege."
We help people in Durham with criminal matters such as:
Drug Charges – Possession of Drug Paraphernalia, Possession of Marijuana
Underage Consumption of Alcohol
Underage Possession of Alcohol
Larceny, Shoplifting, and Unlawful Concealment
Domestic Violence Charges – Assault on a Female, Communicating Threats
Driving While Impaired – "DUI" "DWI" "Drunk Driving"
Give us a call today to speak with Durham Criminal Lawyer Cole Williams.