The search for a criminal defense lawyer in Durham can be daunting.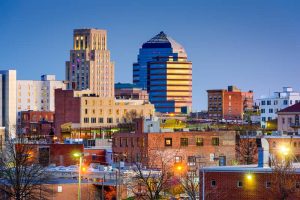 You should consider many qualities- from the attorney's level of experience to how easy it is to get in touch with them.
In this article, we will answer some common questions people have about criminal defense lawyers and go over some important tips on what to look for when choosing a lawyer in Durham NC.
When should I hire a lawyer?
It's important to understand there are different types of lawyers.  Some attorneys handle criminal charges.  Some lawyers in Durham focus on family law, divorce, and domestic violence issues.  Some law offices do a little bit of everything.
Hiring the right type of attorney, a criminal defense lawyer, can be imperative if you have been charged with a crime.
If the case goes to court, your attorney will help ensure that your interests are represented during trial and present evidence to the judge or jury as appropriate.
Hiring an attorney as soon as possible after being charged or arrested is a good idea.
When is my Court Date in Durham NC?
Our law firm offers a free consultation for legal services involving criminal charges, traffic violations, DWI – DUI – Driving While Impaired cases in Durham NC.
Why should I hire a Criminal Defense Attorney?
Hiring an experienced attorney, with substantial courtroom and trial experience, for your legal case is a good idea.
The legal system can be complicated and, in some instances, confusing.
Defense lawyers help explain the process.  We go over the law and facts relevant to your case.
We explain your legal rights and options.
We stand with you in court, serving as your advocate and voice.
Many lawyers in Durham NC offer a free consultation for criminal charges.  
It costs nothing to call our office, ask some questions about how the process works, and to see if we may be able to help you through this difficult time.
We recommend you retain a criminal defense lawyer as soon as possible.
If you've been accused of wrongdoing or charged with committing a crime, or arrested, there is ordinarily a lot of information to absorb.
That can be overwhelming.
Lawyers need time to learn about the case, interview witnesses and prepare for what's ahead.
At our law firm, we research the allegations against you and help answer questions you may have.
I've been practicing law in Durham, North Carolina for more than 25 years. We provide legal advice you can trust – Cole Williams, Criminal Defense Lawyer
What should I expect from Defense Attorneys?
Your attorney will be present during legal hearings so they can work with prosecutors on your behalf.
In most cases, you can expect your lawyer to keep you updated on the progress of the case, and the legal issues involved and be available for meetings should you have any questions.
An experienced criminal defense attorney will likely want to research the alleged offenses, ask many questions, and study the applicable law.
How do I find a criminal defense attorney?
When looking for a criminal defense lawyer, it's important to consider their experience with similar cases.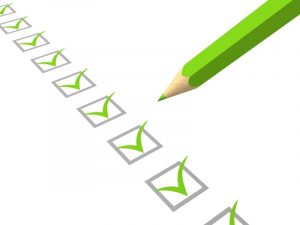 Find out what their reputation is in the legal community.
Are they respected by their professional peers?
Do they teach continuing legal education?
How long have they practiced law in Durham NC?
Should I talk to the police?
It's a good idea NOT to speak to the police without a criminal defense lawyer present.
In fact, it is often in your best interest to remain silent and politely refuse to give a statement.
That's what people mean when they say you should "Take the Fifth."
Exercise your 5th Amendment Right to Remain Silent. Ask to speak with a criminal defense lawyer.
A confession or statement about what happened could be used against you in court. As such, you have the legal right to NOT say anything and consult with a defense attorney.
It doesn't matter if you have been formally charged with felonies or are subject to an arrest or part of an investigation for murder or DWI or theft, your right to remain silent is important – Cole Williams 
You have the to consult with a criminal defense lawyer before cooperating with a criminal investigation or cooperating with the police.
Exercising your right to remain silent cannot be used as proof that you did something wrong.
Remember, anything you do say can and will be used against you in a court of law.
As such, we think you should consult an experienced defense attorney at a reputable law firm before talking to the police.
How do I find an "Attorney Near Me?" – Durham Criminal Defense Attorneys
If you're already facing criminal charges or have been arrested, consider hiring an attorney who only handles criminal
charges in Durham.
Defense lawyer Cole Williams limits his legal help to legal matters in Durham NC.
He does not accept cases for representation in Orange County (Chapel Hill) or in Wake County (Raleigh).
I'm in the Durham County Courthouse most days. I don't have to worry about traveling back and forth to defend someone in Chapel Hill or Raleigh. My time and efforts are committed to clients accused of offenses in Durham – Cole Williams, Criminal Defense Lawyer in Durham
There are many wonderful attorneys in Durham NC who can help you during this difficult time and walk through the legal process with you.
While a Google or SIRI search asking, "Who is a criminal lawyer in Durham" may be a decent place to start, it should only be the first step.
You should consider the attorney's experience level, how long they've practiced in Durham, and whether Durham is their home jurisdiction.
We think you deserve a criminal defense lawyer in Durham with substantial experience handling cases like yours and who has the time available to give your legal matter proper attention.
How to find a Criminal Defense Attorneys for your case – North Carolina Advocates
When you've been arrested and charged with a crime, finding a criminal defense lawyer can be key to ensuring your interests are well-represented in court.
In order to find a criminal lawyer who's experienced with cases like yours and has a solid reputation in the legal community, start by asking around – talk to family and friends, or look for online reviews.
Then, schedule a consultation with the lawyer(s) you're considering to get a better sense of what they can do for you and whether they have the time to take your case.
Remember, criminal defense lawyers keep secrets.
We keep private matters private.
What you tell us is confidential.
When the attorney-client privilege exists, nothing you say to an attorney can be used against you in court.
Will your criminal lawyer take a case to trial?
It's important to discuss your case and potential strategies with your lawyer so you understand their approach and whether they think taking the case to trial is a viable option.
Lawyers may push for a trial if they feel there's significant evidence that supports your innocence or the prosecution doesn't have enough to prove guilt beyond a reasonable doubt.
It's important, however, not to assume your lawyer will take the case to trial unless you've had this conversation and understand their approach.
Each case, like each person accused of a crime, is unique.
Should I plead guilty?
We don't think it's a good idea to plead guilty without first speaking with an experienced criminal defense lawyer who can advise you on the best course of action based on the facts and evidence in your case.
Criminal cases tend to be complicated.
They also take time to prepare.
Your case deserves the careful attention of an experienced courtroom lawyer.
It's important to understand your options before making the decision to plead guilty or not guilty.
Durham Criminal Defense – Cole Williams Law Office
If you or a loved one is arrested in Durham County, we think it's important to seek legal counsel immediately.
Don't wait!
Cole Williams Law Office is a criminal defense law firm with extensive experience representing clients in Durham NC criminal court.
We understand the stress and anxiety of being charged with a crime, and we're here to help.
What criminal lawyers do as a part of the Criminal Justice Process
As a part of the criminal justice process, lawyers serve as advocates for our clients.
We're here to help make certain your case follows the proper procedures, local protocols, and applicable criminal laws.
Lawyers gather evidence related to your case, including police reports, witness statements, and other documentation that may be relevant to your defense.
They'll also work to challenge the evidence the prosecution may use against you, as may be legally appropriate, and negotiate with prosecutors on your behalf.
If you're looking for a criminal lawyer in Durham NC, contact Cole Williams Law Office today to schedule a consultation.
What type of cases do you handle?
We have extensive experience in Durham NC with a wide range of felony and misdemeanor charges.
We help clients with legal matters involving:
Driving While Impaired – DWI in Durham NC

"Drunk Driving" and "DUI"
Felony Death by Vehicle 
Felony Assault by Vehicle
Vehicular Homicide
Habitual DWI – Felony Impaired Driving

Crimes of Theft or Dishonesty

Breaking and Entering
"B and E"
Burglary
Larceny After Breaking or Entering
Shoplifting and Unlawful Concealment

Assault Charges

Simple Assault – Misdemeanor Assault
Affray

Intoxicated and Disruptive
DV Domestic Violence Charges

Domestic Abuse
Assault on a Female
Felony Assault by Strangulation
Communicating Threats
AWDW Inflicting Serious Injury
Assault on a Child
Interfering with Emergency Communications
Damage to Real Property
Damage to Personal Property

Drug Crimes

Simple Possession
Possession of Marijuana
Possession of Drug Paraphernalia
Trafficking ChargesPWISD Possession with Intent to Sell or Deliver

Traffic Offenses – Traffic Cases

Speeding
Driving While License Revoked DWLR
Lane Violations
Reckless Driving – "C and R"